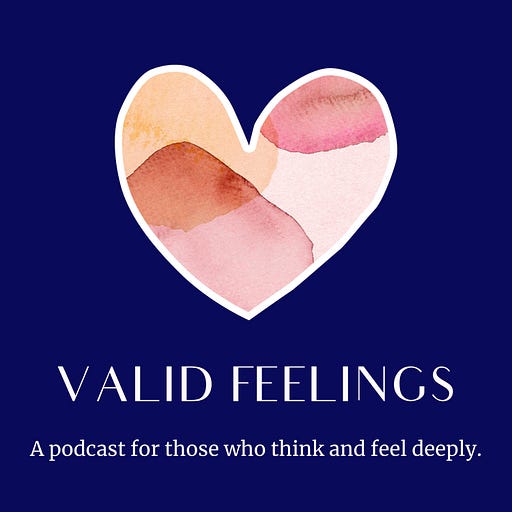 Mar 8 • 39M
Ep 12: Sara Brush on Sensitivity, Burnout, and the Importance of Wellness Programs in the Workplace
Valid Feelings is a podcast hosted by Shannon Callarman, an emotional intelligence facilitator and highly sensitive person coach. Learn how to recognize, label, and manage deep emotions. Topics include self-awareness, self-management, social connection, and relationship building.
Sara Brush is a co-creator of Centering Boards, a mindful art and wellness company, and a certified Institute for Integrative Nutrition Health Coach and a licensed Desire Map & Heart Centered Facilitator. 
Before experiencing burnout and learning she was a highly sensitive person, her previous career was in floodplain mapping project management. Sara now embraces her highly sensitive trait and appreciates deep and nourishing connections with nature and people. She lives with her husband, two children and dog in Gig Harbor, WA.  
In this episode, Sara and I discuss what it's like to discover your sensitive trait, her experience with overcoming burnout, the importance of getting to the root of your desires, and why employee wellness is so important in today's workplace. 
Learn more about Centering Boards at 
www.centeringboards.com or follow on:
Instagram www.instagram.com/centeringboards
Facebook www.facebook.com/centeringboards