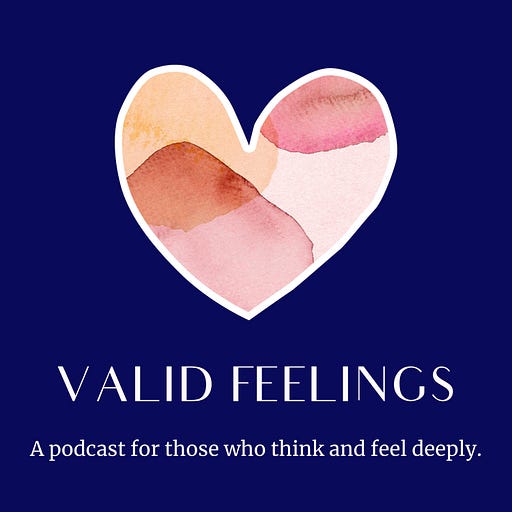 May 5 • 36M
Ep 13: Emotional Intelligence as a Tool with Ali Joseph
Valid Feelings is a podcast hosted by Shannon Callarman, an emotional intelligence facilitator and highly sensitive person coach. Learn how to recognize, label, and manage deep emotions. Topics include self-awareness, self-management, social connection, and relationship building.
Known as The Virtual Solutionist, Ali Joseph is an entrepreneur who helps other business owners get organized and build efficient operations. 
After working with multiple startups and having an education in business administration, Ali has a knack for helping her clients identify tools, resources, and workflows to develop administration management systems based on her client's needs.
Beyond knowing what tools help run a successful business, Ali knows building an effective business operation means you have to look beyond the tools. 
When it comes to providing value for her clients, she starts with asking all the right questions, like: How will the tools help her clients provide better service to their clients? and, How can you create a client onboarding process that's cost-effective and builds trust? 
In this episode, Ali shares all her secrets.
Listen to the episode now and learn more about The Virtual Solutionist at 
www.thevirtualsolutionist.com or follow on:
Instagram: www.instagram.com/thevirtualsolutionist/
Facebook: www.facebook.com/thevirtualsolutionist/
Twitter: twitter.com/iamalijoseph