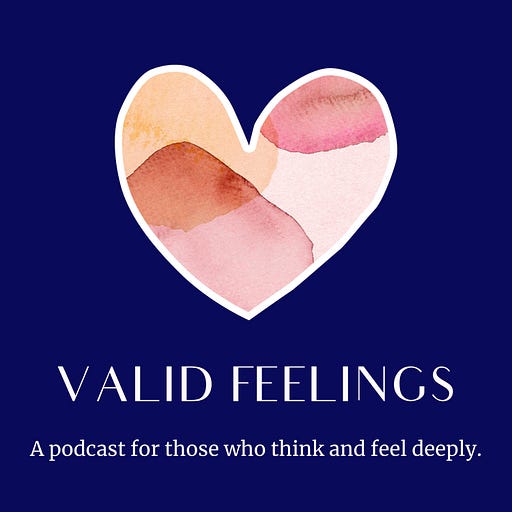 Feb 8 • 50M
Ep 11: Home Organizer Kati Carrapa On Being Highly Sensitive & Multi-Passionate
Valid Feelings is a podcast hosted by Shannon Callarman, an emotional intelligence facilitator and highly sensitive person coach. Learn how to recognize, label, and manage deep emotions. Topics include self-awareness, self-management, social connection, and relationship building.
Kati Carrapa is a pastor and works as a professional home organizer. Her business, heartfully done, has allowed her to design a life that works for her. As a multi-passionate highly sensitive person, Kati uses her empathy and intuition to support her clients as they transform their a home space while creating a life that sparks joy.
In this episode, Kati and Shannon discuss what it's like being a highly sensitive person, what it means to be a "diver" versus a "scanner," and how to make decisions based on your values and not the expectations of others. 
Get your free Tiny Tidy guide: https://www.heartfullydone.com/en/free or book a free discovery call with Kati: https://www.heartfullydone.com/en/booking. Connect with Kati on Instagram, YouTube, and Facebook.